Hospitality Expert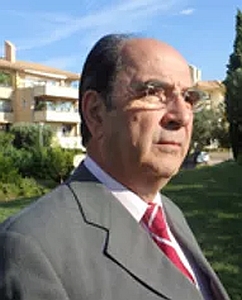 Michael Vastardis
A dedicated hospitality professional, Visiting Professor since 20 years at the Graduate school of Peraus on Hotal Management, CEO of the www.Hospitality-xperts.com consulting and founder of the www.villasnhomes.com vacation rentals business. With 35 years of diverse, international management experience (Europe, Middle East, Africa, USA) in luxury city and resort operations, and solid operational, management, finance, Food & Beverage and marketing expertise.
Excellent leadership skills. A hands – on leader with active, personal involvement in marketing, sales and communications. Significantly experienced in operations, brand management, revenue enhancement, quality assurance and customer service.
Excellent in Business transformation, re-engineering and enhancing profitability through team building, talent development, and leveraging technology to boost profitability. Has the ability to maximize quality and maintain high levels of guest and employee satisfaction. Is able to streamline operation's financial and operational performance and turn around troubled properties into efficient and succesful operations. Is able to: Identify and manage difficult or emotional customer situations, resolve problems and respond promptly to customer needs and requests for service and assistance. Initiate and manage change as needed with a relentless focus on customer satisfaction.
He is capable to initiate new project developments as well in opening of new hotel projects.
Specialties: Management, Teaching, Hospitality consulting, Tourism development
Undefined