Member of the Board & Head of Mental Health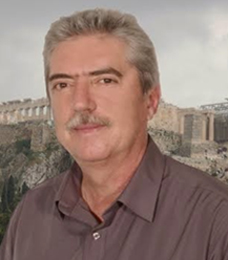 Alexandros Oikonomou
He studied Psychology at the Universita Pontificia Salesiane in Rome. He continued his studies with a Masters Degree in Mental Health from the University of Athens and a degree in Social Political Anthropology from Panteion University of Athens. The Bachelor of Science in Social Science and Social Psychiatry from the University of Ioannina School of Medicine completes his academic qualifications.
He has been President of the Association of Social Research and Development, as a member of the Board of Directors. of the Center for the Prevention of Drugs "ODIPIROIKO" and "FAETHON", as well as a member of the Board of Directors of the Social Inclusion and Employment Promotion Agencies.
He is Vice President of the 3rd Division of Mental Health Services in the Ministry of Public Health of Western Attica. He has been working as Chief Scientific Officer of the Social Cooperative of EDRA, overlooking the care of 29 patients and all the scientific staff of the two Psychiatric Universities.
Coordinates 7 Child Special Services Centers with a focus on the support and rehabilitation of children with disabilities and learning disabilities.
- Psychologist-Psychotherapist for children and adults with a private office in the area of Peristeri Attica.
- Scientific Head of Psychiatric Structures.
- Scientific Head of Psychological Education Centers.
- Head of European Mental Health Programs.
- Trainer of seminars on Mental Health.
- President of 2 European Networks on: a) Art and Mental Health & b) Sport and Mental Health based in Brussels.
Undefined