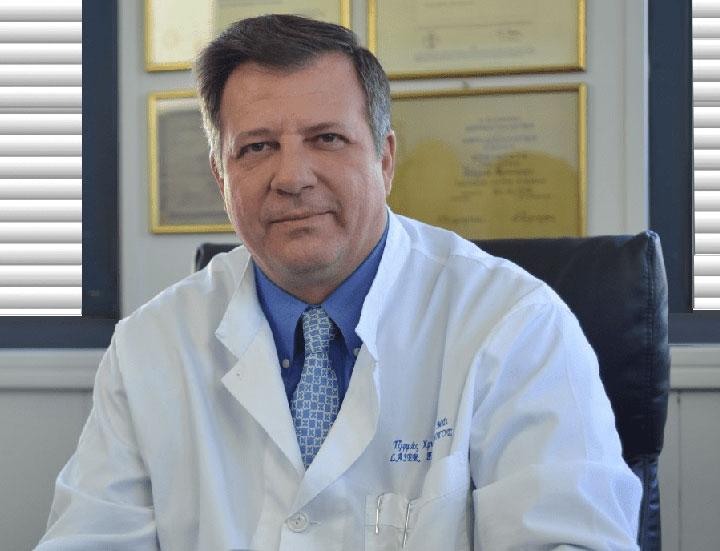 Short Bio
Specialised in the UK (Oxford & London) and in North America (New York & San Diego) in the field of LASER Dermatology, Dr. Tzermias, has been providing dermatological state-of-the-art treatments using cutting-edge LASER and Energy based Devices for over 26 years. He has been Director of Interventional and LASER Dermatology Department at the Athens Medical Center for over 20 years and for the last 12 years is the Scientific Director of IQ Dermatology, LASER & Plastic Surgery Clinics Innovative Services & Pioneering Contributions. Dr. Tzermias is a Fellow of the world-renowned American Society for LASER Medicine and Surgery (ASLMS), a Founder Member of the European Society LASER Dermatology (ESLD), the Vice President of the 'Open Health Alliance' and also on the Board of Directors of Elitour - Greek Medical Tourism Council. In the last elections of Athens Medical Association, he was elected as Vice President of the Disciplinary Council of the Medical Association of Athens.
.
Profile
Training & Experience

1990 – 1993

University of Ioannina, Medical School, Greece

PhD Thesis: "Investigation of permeability mechanisms of the skin"

1980 - 1986 
Aristotle University of Thessaloniki, Medical School – Greece 
Bachelor of Medicine

 

Since 2009

Founder and Scientific Director of Intensive Quality (IQ) Dermatology, LASER & Plastic Surgery Clinics, Athens, Greece

1996 – 2014
Director of Laser Dermatology Department, Athens Medical Center

1998 – 2009
Founder, President and Scientific Director of Laserline Clinics, a network of Cosmetic Dermatology centres all over Greece
1989 - 1990
Senior House Officer in Internal Medicine Veria District GeneraI Hospital
1988 - 1989
Senior House Officer in General Medicine Health Center - PeIla, Greece
1987
Senior House Officer in General Medicine at GeneraI Hospital of Thessaloniki

Clinical Interests /
Specialization

1993-1995

Churchill Oxford University Hospital, Lister, Wellington and Guy's Hospitals, London, UK – Invasive Dermatology Training Centers in New York and San Diego, USA

Laser Invasive Dermatology

1989 –  1993
University of Ioannina Dermatology Clinic, Regional University Hospital of Ioannina, Greece

Dermatology and Venereology Residency

Research Interests

"Photodynamic Therapy for Acne Management"; 2015

Christopher Tzermias – Leonardo Marini

Study on the use of photometry-guided PDT with methyl-aminolevulinate activated by blue and red light for moderate-to-severe acne

Conditions Treated

Dermatology, Cosmetic and LASER Therapy Treatments

Medical conditions (acne, rosacea, psoriasis), skin cancer, infections, hair loss, hair transplantation, nail issues, minor surgery, cosmetic treatments, skin growths (moles, warts), varicose veins

Publications

1. COMPREHENSIVE TEXTBOOK ON VITILIGO

Dr. Christopher Tzermias, Targeted Phototherapy, Chapter 32

 CRC Press; 2020

2. Tzermias, Ch.

TARGETED PHOTOTHERAPY IN VITILIGO

Chapter in COMPREHENSIVE TEXTBOOK ON VITILIGO Ed. CRC Press, Taylor and Francis Group (to be published in 2017)

3.Tzermias, Ch.

WORKING ENVIRONMENT-HOW TO PLAN EFFICIENT AND ECONOMIC WORKING SPACES TO SAFELY AND EFFICIENTLY OPERATE WITH LASER AND EBB SYSTEMS

Chapter 7 in Marini Leonardo TEXTBOOK OF LASER AND IPL APPLICATIONS: IN DERMATOLOGIC AND AESTHETIC PRACTICE Ed. Springer Nature (to be published in 2017)

4. Tzermias, Ch. & Marini, L.
Photodynamic Therapy for Acne Management
PRIME: INTERNATIONAL JOURNAL OF AESTHETIC AND ANTI-AGEING MEDICINE. 2015; 5(4): 22-28
5. Christopher Κ Tzermias, Rodney Sinclair, Rodney ΡΑ Dawber 
COSMETIC CRYOSURGERY
Chapter in: Robert Saran and Howard Maibach - COSMETIC DΕRΜΑTOLOGY Ed. Martin Dunitz Ltd, London, 1994.

6. Tzermias, Ch. & Marini, L.

NEW EVIDENCE FOR THE TREATMENT OF ACNE WITH PDT.

HELLENIC PROCEEDINGS OF DERMATOLOGY AND VENEREOLOGY, 2016, 27(2). (article available in Greek only)

7. Tzermias, C., Dalekos, G. N., Hatzis, J. and Tsianos, E. V.
PYODERMA GANGRENOSUM: SUCCESSFUL TREATMENT WITH INTRALESIONAL INJECTIONS OF CORTICOSTEROIDS. 
JOURNAL OF THE EUROPEAN ACADEMY OF DERMATOLOGY AND VENEREOLOGY, 2006; 5(2): 197-198.
8. Tzermias C, Stefanaki C, Stefanaki K, Kontochristopoulos G, Nikitidou S, Katsambas A.
A CASE OF ERUPTIVE INFUNDIBULOMAS.
DERMATOLOGY. 2003; 207(4):424-5.
9. Tzermias C, Sulimovic L, Licu D, Ledo E, Naeyaert JM, Pigatto P , Vasquez Doval J, Dupuy P.
EFFICACY AND SAFETY OF A TOPICALLY APPLIED AVÈNE SPRING WATER SPRAY IN THE HEALING OF FACIAL SKIN AFTER LASER RESURFACING.
DERMATOL SURG. 2002 May;28(5):415-8; discussion 418.

10. C. Tzermias, Α. Zioga, J. Hatzis
RETICULAR PIGMENTED GENODERMATOSIS WITH MILIA: Α SPECIAL FORM OF NΑΕGΕΙΙ-FRΑΝCΕSCΗΕTTI-JΑDΑSSΟΗΝ SYNDROME ΟF Α NEW ENTITY? 
CLINICAL AND ΕΧΡΕRΙΜΕΝΤΑL DERMATOLOGY 1995;20(4):331-5.
11. C. Tzermias, Μ. MerkouropouIos, Ε. Tsianos, J. Hatzis
HIDRADENITIS SUPPURATIVA IN CROHN'S DISEASE. A FURTHER SUPPORT TO THIS ASSOCIATION 
JOURNAL OF CLINICAL GASTROENTEROLOGY 1995, 20:151-153

12. C. Tzermias, J. Hatzίs, Α. Stratigos, J. DimopouIos, K.Bassioukas
ATROPHY OF ΤΗΕ LOWER EXTREMITY BECAUSE OF LINEAR SCLERODERMA 
AUSTRALASIAN JOURNAL OF DERMATOLOGY 1992; 33: 155-157

Other Locations

IQ Skin Clinics (Athens, Maroussi, Glyfada)

Accreditation and Insurance

We offer medical notes & biopsy service for use with insurance companies.
-
Medical Team