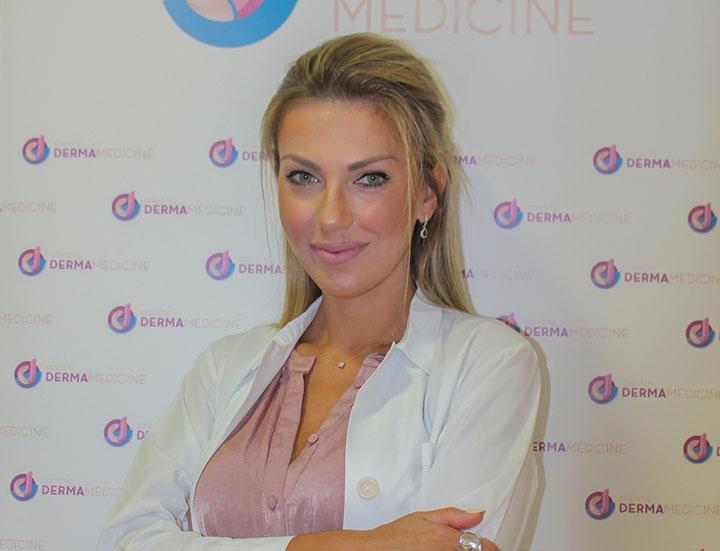 Short Bio
Dr. Konstantina Mamali is a Dermatologist Venereologist, with studies in Thessaloniki and Duesseldorf and valuable experience in Dermatology, Phlebology and Allergology in Greece and Germany.

 

Dr. Mamali is a Dermatologist – Venereologist with valuable experience in Phlebology and Allergology. She completed her undergraduate studies in Medicine in the Aristotle University of Thessaloniki. She worked at the University clinic Heinrich-Heine in Duesseldorf, practicing in various departments, such as Dermatology, Gynecology, Hematology-Oncology and many others. In 2015 she got the specialty of Dermatologist – Venereologist, and during her stay in Germany she worked at a private clinic of Dermatology, Phlebology & Allergology in Heiligenhaus.

 

She now holds the position of the Medical Director of Advanced Hair Clinics Kifissia and of the Assistant Medical Director of CDM Medical Group.
.
Profile
Training & Experience

Medicine – Aristotle University in Thessaloniki
Medicine – University clinic Heinrich-Heine in Duesseldorf, Germany
University clinic of Dermatology, Allergology and Venereal Diseases St. Josef Hospital-RUB in Bochum, Germany

 

Expertise:

 

Dermatology, General Surgery, Gynecology, Pediatrics, Nephrology, Hematology-Oncology at the University clinic Heinrich-Heine in Duesseldorf, Germany
Dermatology, Phlebology & Allergology in Heiligenhaus, Germany
Dermatology and Allergology in Wiesbaden, Germany

Clinical Interests /
Specialization

FUE Hair Transplant
Hair Loss Treatments
Autologous Mesotherapy PRP

Research Interests

Dr. Konstantina Mamali is a PhD candidate at the University RUB in Bochum in Germany. These are the titles of her PhD thesis:

- Retrospective observational study of long-term efficacy and safety of continuous Fumaderm monotherapy in the treatment of psoriasis vulgaris.
- Decreased expression of ten-eleven translocation enzyme is associated with progressive disease and death in patients with cutaneous T cell lymphoma.

Conditions Treated

Hair Loss Problems
Androgenetic Alopecia
Alopecia Areata
Diffuse Alopecia
Cicatricial Alopecia

Publications

Other Locations

Accreditation and Insurance
-
Medical Team
Plastic Surgeon, ISHRS Member, Medical Director Advanced Hair Clinics