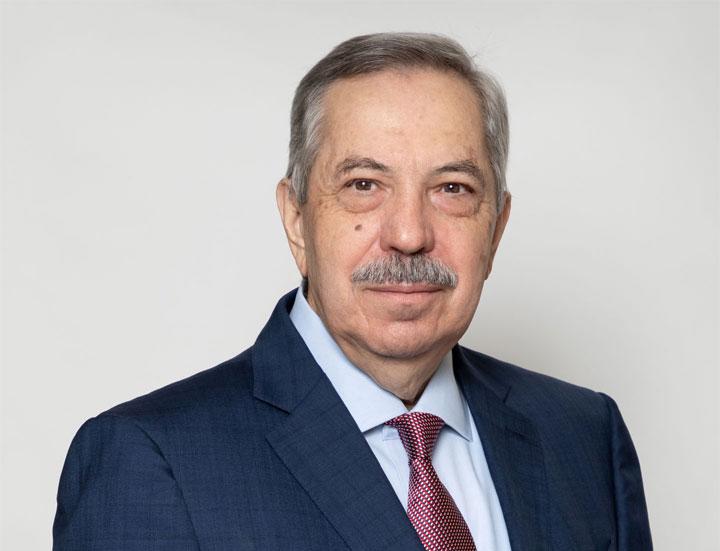 Short Bio
Dr Tryfon Lainas, PhD, has a life-long commitment and presence in the field of IVF both in Greece and abroad. He is considered one of the pioneers in IVF and in Reproductive Surgery. Particularly his outstanding scientific work on the management of Ovarian Hyperstimulation Syndrome (OHSS) has drawn international attention. Ηis experience and expertise can provide ideal treatment solutions to complicated medical gynaecological conditions using cutting-edge technology and evidence-based medicine
.
Profile
Training & Experience

Dr. Tryfon G. Lainas MD, PhD, Director of Eugonia, is one of the pioneers of In Vitro Fertilization in Greece, with rich research work published in world-renowned international scientific journals, large experience of at least 30 years in this field and multifaceted knowledge.

 

He is considered one of the pioneers in research on the safety of in vitro fertilization treatment. He obtained his doctorate (PhD) from the University of Athens Medical School and he is also a reviewer in leading international scientific journals, such as the Human Reproduction, the Reproductive Biomedicine Online, the British Journal of Obstetrics & Gynecology, etc.

 

He is an elected member of the Board of the Hellenic Society of Fertility and Sterility, former member of the Scientific Council of IASO General Maternity and Gynecology Clinic (one of the largest hospitals in Athens, Greece), while he has had an active role in the board of directors of several Medical Societies as their president or member of the board. He has also been the founder or the head of Endoscopic Surgery and Assisted Reproduction Units and President of an international scientific seminar on "Biology of Reproduction" (Concert Hall, Athens, 12-13 / 9/1992).

 

He was born in Pyrgos (Ilia, Greece) and studied at the University of Athens Medical School. He completed his specialty at the "Elena Venizelou" Maternity Hospital, where he worked for 8 years, demonstrating active participation in the scientific and educational activities of the clinic, while being a member of the Endoscopy and Microsurgery Department of the clinic.

 

Dr T. Lainas holds 28 publications in international scientific journals (PUB MED, August 2021) accompanied by 671 bibliographic citations (h-index: 16, Scopus - August 2021).

Clinical Interests /
Specialization

In vitro fertilization (IVF)
Reproductive endocrinology
Obstetrics & gynaecology
Hysteroscopy
Laparoscopic surgery

Research Interests

Ovarian Hyperstimulation Syndrome (OHSS)
Polycystic ovary syndrome (PCOS)
Mild stimulation protocols (Antagonist protocol)
Poor ovarian response
Natural cycle
3D versus 2D ultrasound monitoring
Flushing of ovarian follicles at oocyte retrieval
Progesterone levels in IVF
Hysteroscopy & scratching before IVF

Conditions Treated

Diagnosis & Treatment of infertility
In vitro fertilization
Fertility preservation
Endometriosis
Ovarian Hyperstimulation Syndrome (OHSS)
Polycystic Ovarian Syndrome (PCOS)

Publications

Over 30 of Dr's Lainas papers have been published in both international and Greek scientific journals. Many of these studies are cross - disciplinary in collaboration with other institutions such as the Aristotle University of Thessaloniki, Barts & Royal London University Hospital and others.

 

His scientific work includes more than 50 invited lectures, 37 presentations in both international and Greek conferences, 16 poster presentations and several publications aiming to raise awareness on infertility related topics.

Other Locations

Accreditation and Insurance

Eugonia holds ISO 9001 certification and is the first Fertility Clinic in Greece to obtain certification for EN15224, the new quality standard for the healthcare sector, ensuring total quality management and top level of service.
-
Medical Team
Reproductive Gynecologist

 

Obstetrician - Gynecologist

 

Obstetrician - Gynecologist