Business Expert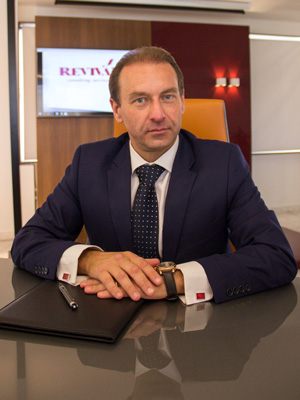 George Antypas
George Antypas is President – CEO of "Revival Consulting Services S.A.". The company is specialized in industrial costing and data analysis.
Mr. Antypas has been a long-standing entrepreneur in Business Administration and Development. Due to his working experience in the business industry he can have a quick 360o client view for better business intelligence. That gives him the advantage to propose and implement solutions with high ROI.
He manages a highly qualified staff that provides reliable solutions in the fields of Accounting, Business Administration, Consultancy, HR and IT. Revival is one of the leading players in Outsourcing Services and its innovation is the virtual support of outsourcing services and the presentation of on-line results in a user – friendly environment.
Undefined