Member of the Board & Head of Hotels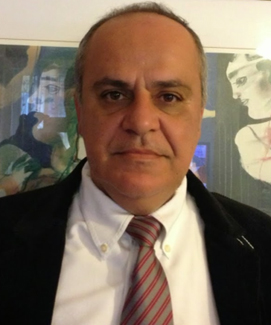 Theodoros Kouskos
Theodoros Kouskos studied Economics at the University of Piraeus, graduating in 1989. He received a master's degree in Business Administration from the same University and has since participated in a large number of accounting and tax seminars.
During the years 1989-2002 he has served as a Tax Accountant in various companies and has been the Chief Financial Officer in important industries and many companies, commercial, construction and service companies, most recently OLYMPIC DDB, which is an American advertising agency.
Theodoros Kouskos founded "THEODOROS G. KOUSKOS & ASSOCIATES LTD" in February 2000, a company with a distinctive title OPTIMUM TARGET LTD. OPTIMUM (www.optimumtarget.gr) employs 15 experienced people and collaborates with many external partners.
Over the years, the company has been active not only in the provision of accounting and tax services, but also in financial, investment and development services. In addition, for the past 10 years the company has been investing in consulting services and in designing, implementing and supporting customer development plans both directly and indirectly through the management of its customer ownership.
In 2002, Theodoros Kouskos was active in the field of construction, founding KOUSKOS CONSTRUCTION DEVELOPMENT LTD (www.kouskosconstruction.com). The main activity of the construction company is the construction of apartment buildings in Athens, but also of holiday homes and hotel units in Evia, Lesvos, Santorini and Mykonos.
In 2009 he founded and currently owns 100% of the shares of TKC SA, which has been active in the field of hotel investments in privately owned and not only real estate and at the same time deals with architectural studies and applications in connection with the provision of services around development in general. real estate.
In 2012 he founded and is the main shareholder of GENESIS HOTELS SA. The company operates a hotel in Fira, Santorini.
In 2014 he buys the company KRATIGOS SA which owns a hotel in Mytilene.
In 2018 he founded the company KOUSKOS SEKRI IKE which renovates and operates the Athens One hotel in Athens.
In 2019 he founded the company KOUSKOS MOKAS IKE which operates the MaSt Athens Hotel in Athens.
Finally, in 2019, Theodoros Kouskos participates as a co-founder in the newly established cluster of health tourism services under the name ASKLEPIEIA HEALTH CLUSTER and actively participates in the formation of health and wellness tourism services, mainly in the hotel units that operate.
Undefined