Investment Strategist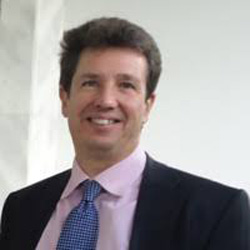 Yannis Samiotakis
Invited expert in the workshop organized by STOA for the European Parliament and chaired by MEP "Learning to Live in the Information Society as an Older Person" (23/3/1998) Co-chairman of a session in the 3rd TIDE Congress, held in Helsinki on June 1998.
Invited expert in the workshop organized by DG V in support of the High Level Expert Group studying the Social and Societal effects of the Information Society (24/9/96).
Named recipient of the ITEA'96 award given for the ATKOSoft A_MedLine software suite that was designed and implemented under his leadership.
The award was given for "successful transformation of R&D results to innovative products for the marketplace", by the European Academies of Sciences and Engineering (Euro-CASE) with the support of E.U. DG. III/ESPRIT program.
Undefined