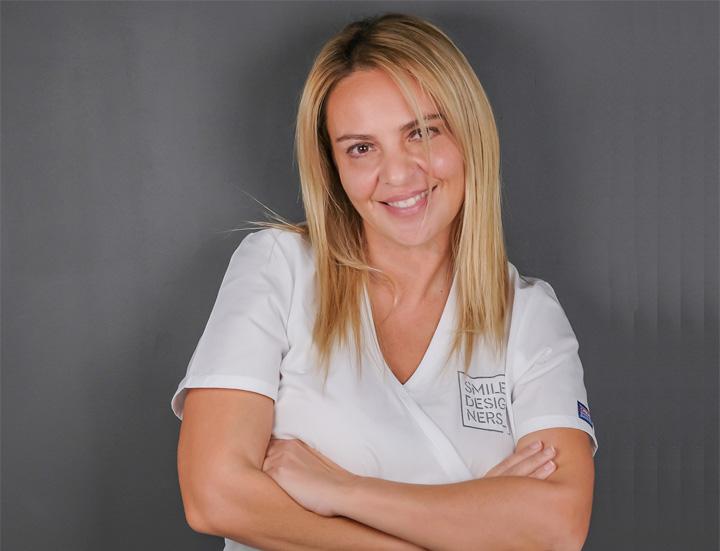 Short Bio
Dr. Elisabeth Koukopoulou earned her DDS from the Dental School of National and Kapodistrian University of Athens Greece in 1995. Pursuing further education, she completed her specialization in Restorative and Esthetic Dentistry in Ann Arbor, University of Michigan, USA and received a Master's Degree in Science in 1998.

 

Passionate about education, she has been involved in teaching undergraduate students in the University of Michigan. While in the US she has also participated in research programs and has several publications in the dental literature.

 

She has attended a lot of dental conferences and she has given a lot of lectures and dental courses. She has participated for several years in the education of undergraduate students as a clinical instructor in the department of Operative Restorative Dentistry in the Dental school of University of Athens.

 

She maintains her own private practice in Athens for the last 15 years, working only as a specialist dentist, practice limited to Prosthodontics, Implantology, Restorative and Cosmetic Dentistry and implants. She is a DHA licensed Specialist Dentist in Dubai and also a HAAD specialist in Prosthodontics in Abu Dhabi.

 

She is also a beauty and health consultant, writing articles on smile design in a number of worldwide known magazines. She believes that a healthy and beautiful smile can pose a tremendous positive impact on one's personal and career success.

 
.
Profile
Training & Experience

Clinical Interests /
Specialization

Research Interests

Conditions Treated

Publications

Other Locations

Accreditation and Insurance
-
Medical Team
Esthetic Reconstructive Dentistry