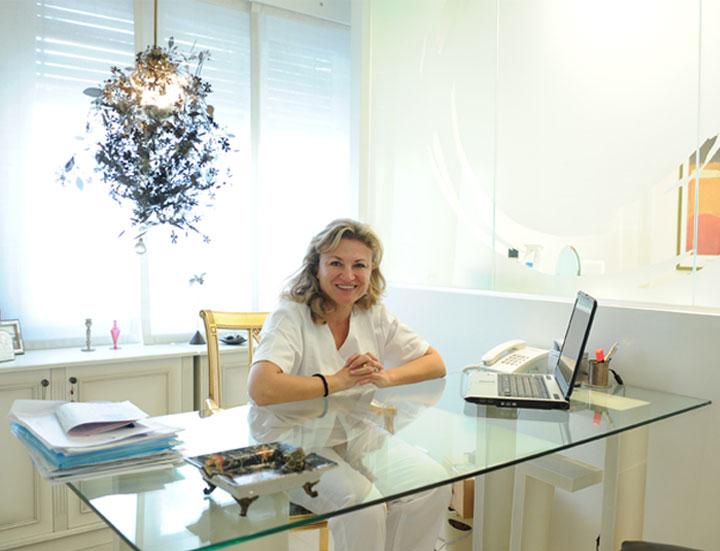 Short Bio
Dr. Vana Tsiapoula after completing her degree at Athens University Dental School first worked for 2 years in her own practice in Karditsa, where she comes from, seeing 4,000 patients within those 2 years. She was then admitted as the 1st female Greek dentist at the demanding postgraduate program of TUFTS University Dental School, a top dental institution, where upon completion, she taught for a year to postgraduate students.
Coming back to Greece in 1996 she opened her own practice at Mavili Square and since 2002 she has also been working as head Prosthodontist at TYPET, the National Bank Health Center.

In 2010 she opened her 2nd clinic in Glyfada and in 2022 her 3rd clinic in Nafplion.
.
Profile
Training & Experience

- Dental School, University of Athens.

- Dental School, TUFTS University.

- Head Prosthodontist at TYPET.

- Practicing Prosthodontics and Cosmetic Dentistry for the past 25+ years.

Clinical Interests /
Specialization

Prosthodontics, Cosmetic Dentistry.

Research Interests

Conditions Treated

All dental procedures that involve repairing or replacing teeth with prosthetics. This includes things like dental crowns & bridges, dentures, veneers, aesthetic procedures, and dental implants.

The main objective of prosthodontics is to return your oral health to a state of optimal well-being.

Publications

Other Locations

Glyfada clinic: Kyprou 70, Esperidon square (at the Athens Riviera, combine with a vacation at a nearby beach hotel resort), Nafplion clinic: S. Giannopoulou 3 (in the historic town of Nafplion, less than 2hr drive from Athens, with lots of great sightseeing and things to do).

Accreditation and Insurance
-
Medical Team