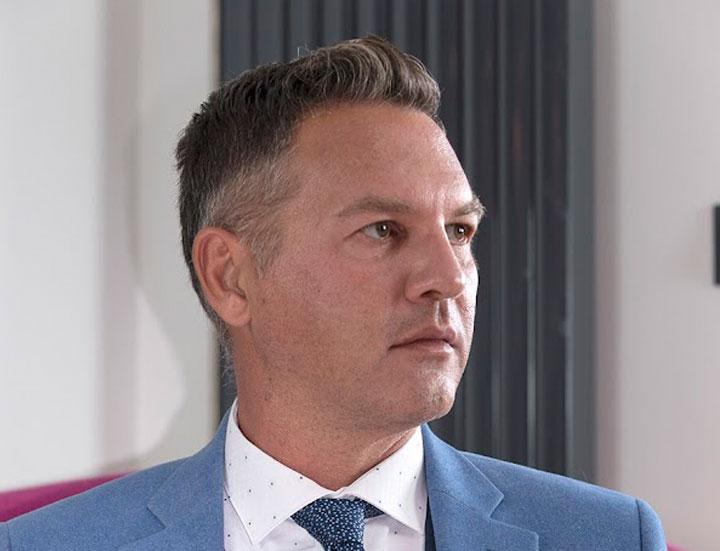 Short Bio
Panagiotis Karpodinis is an experienced dental surgeon with studies in Athens, Vienna, London and valuable skills.

 

He studied and graduated of the School of Dentistry of Athens University and worked voluntarily for the World's Doctors for 1 year, offering his services as a dentist.

 

He also worked for 2 years in London in the field of cosmetic dentistry and attended a special program at the School of Dentistry in Vienna on the use of lasers in dentistry.

 

He regularly attends international conferences abroad on topics such as cosmetic dentistry, laser, implants, digital dentistry and dental oncology.

 

Panagiotis Karpodinis is a member of the Dental Association of Attica, a founding member of Helsola and many European dental companies as well.

 

He is also an active member of the anti-cancer, "I live for me" and "Alma Zois" companies and he has been an official member of the British Dental Association since 2017.

 

It is worth mentioning that since 2018, he is a contractor at Laiko General Athens Hospital and he treats patients with hemophilia.

 
.
Profile
Training & Experience

Dental University of Athens
Trained in Cosmetic dentistry – dental lasers implants

Clinical Interests /
Specialization

Specialization:
Cosmetic Dentistry
Dental Face Lift
Teeth whitening with KTP laser
Smile analysis
All-ceramic crowns
Zirconium crowns
Gum plastic surgery  with CO2 LASER
Orthodontics / Bonding
Porcelain veneers
Implant
Sinus lift
Apicetomy
Wisdom teeth removal

Research Interests

Conditions Treated

Hemorophilia Patients
Cancer Patients
HIV Patients
Serious Implant Cases
Complex Cosmetic Procedures

Publications

Other Locations

4WORLDS END PLACE, KINGS ROAD LONDON SW10 OHE

Accreditation and Insurance

Laiko Hospital
-
Medical Team