You are finally travelling to Greece.
You want to discover everything and create beautiful memories with your loved ones.  You are in need for relaxation, happiness, regeneration for your body and soul.
After all, Greece is a healing place.
Asklepieia Health Cluster for Guests means:
  ◉  Peace of mind - ANY emergency can be treated timely
  ◉  Cost transparency
  ◉  Ensured quality of health services – fully audited
  ◉  Variety of health & wellness services offered by the best of the best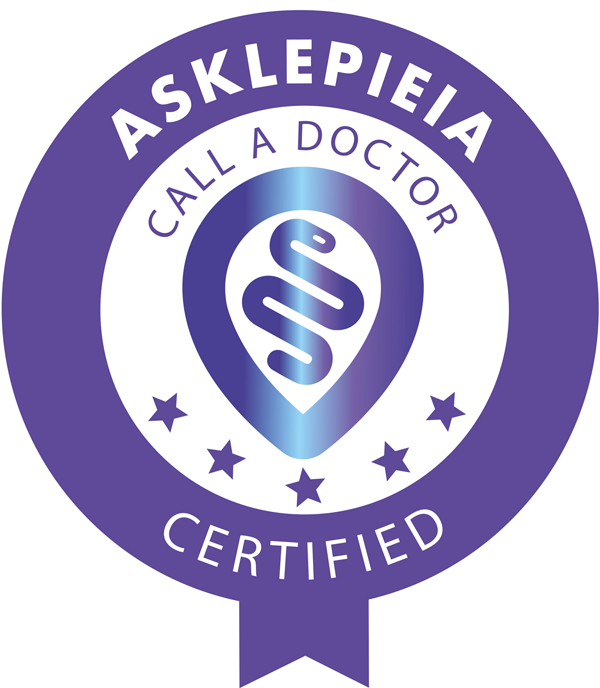 Search for Asklepieia Certified Hotels and businesses!
Learn why Patients and Travelers value Asklepieia
Quality
Because we work with the best. We have a set of quality criteria that our members-healthcare providers require to meet in order to enter the Cluster. We have KPI's that we constantly monitor to ensure level of quality is intact. .
Audit
We collaborate with an independent auditor in order to perform frequent checks that guarantee the level of service provided and the proper cost charged. The detailed audit report may be accessible by you or your insurance company.
Cost of treatment – waiting lists
The cost of treatment offered through Asklepieia is relatively lower to many EU and other countries, without any discount on quality of treatment. In addition, there are no waiting lists to get your treatment; you can schedule your treatment directly with your provider of choice, according to yours and his availability
Transparent pricing
All prices are agreed beforehand and proper documentation and invoicing is issued, there is no hidden cost. In case of additional charges relating to your specific condition, you will be informed by your healthcare provider and asked to approve the cost before proceeding.
Destination of choice
We believe that Greece is a healing place. Its natural beauty combined with its mild climate, natural springs and modern infrastructures are all contributing to a comfortable stay and quick recovery for the body and soul. And it is full of places to go and things to do! While you are here why not make the most of your stay and go sightseeing?
Undefined