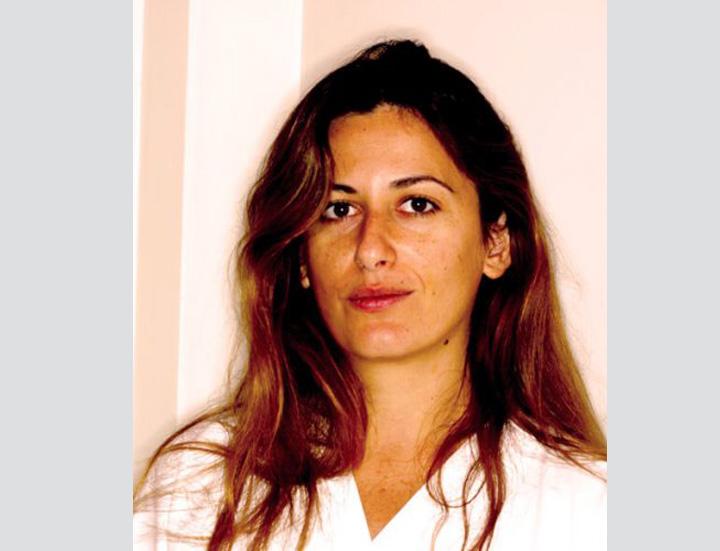 Short Bio
In 2005 she graduated from Dental School of Aristotle University of Thessaloniki.

 

In 2005-2006 she moved to Brighton UK, where she started working as a General Practitioner in a private clinic.

 

IN 2006 she applied for Aesthetic Dentistry in New York University, College of Dentistry.  Her teacher were worldwide famous professors as Jonathan Levine, Dennis Tarnow, Steven David and others.

 

In 2008-2010 she worked as an Aesthetic Dentist in private clinics, London.

 

In 2008-2010 she occupied the position of visiting Lecturer at a Departmnet of cosmetic dentistry at the University of London (UCL)

 

In 2010 up to now she works as a freelancer in Dental Clinics in Athens and in Crete

 

In 2010 up today she is practicing as a visiting Lecturer in continuing seminars

 

1n 2015 up to now she is working in Eurodentica Specialized Dental Care in Athens

 

She is a member of the American Association of Aesthetic Dentistry and a member of the General Dental Council in the U.K.
.
Profile
Training & Experience

Clinical Interests /
Specialization

Research Interests

Conditions Treated

Whitening, Inlays, Onlays Veneers (Resin or porcelain veneers), Full smile rehabilitation in upper and lower teeth

Publications

Other Locations

Accreditation and Insurance
-
Medical Team
Pediatric Dentistry

 

Professor of Maxillofacial Surgery

 

M.Sc Prosthodontist

 

Pediatric Dentist

 

Periodontist

 

Endodontist