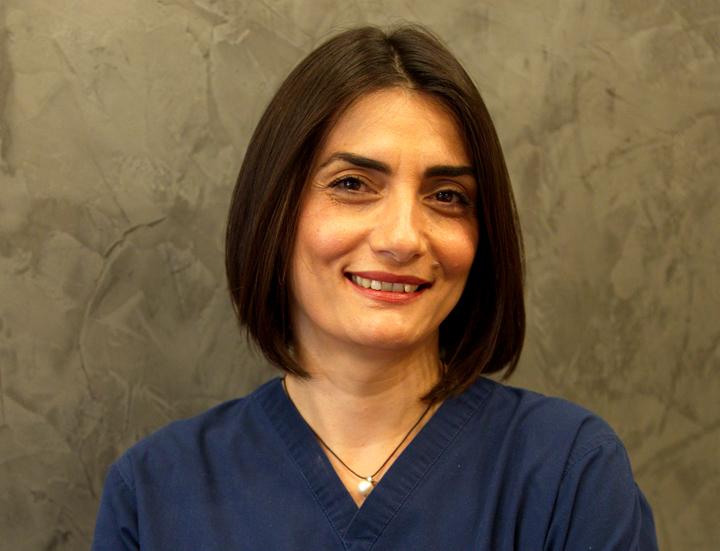 Short Bio
Niki Ntara was born in Giannena in 1980. She grew up in Patras where she graduated from High School. In 1998 she began her studies at the Nursing School of the University of Athens and in 2003 she continued her studies at the Dental School of the University of Athens. She graduated with distinction.

 

In the early years, she practiced general Dentistry in Patras. In 2012, she was admitted to the New York University Graduate Program of Endodontics where she graduated a year later as a specialized endodontist.

 

Since 2013, she works as a private dentist specialized in Endodontic treatments.
.
Profile
Training & Experience

2013: Certificate in Endodontics, New York University , NY, USA

2008: DDS, School of Dentistry, University of Athens

Clinical Interests /
Specialization

Endodontics

Research Interests

Conditions Treated

Root canal therapy

Root canal therapy retreatment

Abscesses

Apicoectomy

Pulpitis

Publications

Other Locations

Accreditation and Insurance
-
Medical Team
Periodontologist

 

Prosthodontics