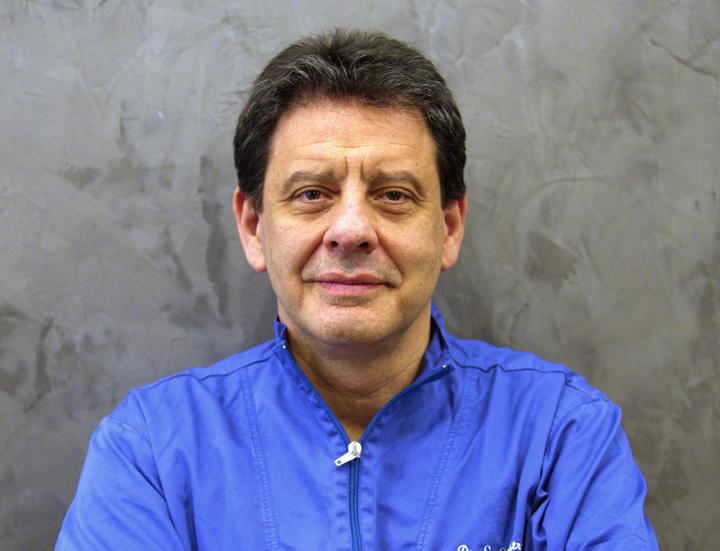 Short Bio
Professor Silvestros combines a rich academic career with many years of clinical practice. He is considered an expert in Periodontics by the scientific community worldwide.

 

Prof. Spyridon Silvestros graduated from the University of Thessaloniki in 1983.

 

In 1991 he received a certificate in Periodontics from Tufts University in Boston. In 1998, he received his PhD from the University of Athens, Greece and in 2002 he was elected Assistant Professor at the same university. From 2005-2011 he served as coordinator of the osseointegrated implant clinic at the Dental School at the University of Athens.

 

He has participated as a speaker in numerous conferences and he has given lectures and scientific presentations in many countries worldwide. He owns a private practice specialized in Periodontics and implants in Athens. He has been a Biomet 31 mentor for Greece for over 10 years.
.
Profile
Training & Experience

1983: DDS, School of Dentistry, Aristotle University of Thessaloniki
1991: Certificate in Periodontology, Tufts University , Boston, USA
1998: PhD, School of Dentistry, National and Kapodistrian University of Athens

Clinical Interests /
Specialization

Periodontics

Plastic periodontal surgery

Implant dentistry

Laser applications

Research Interests

Effectiveness of root coverage technique by using subepithelial connective tissue graft: A surface analysis study.

 

DNA microarray analysis of the osteoblastic gene expression alterations in human osteoblast like cells upon culture on titanium implants with different mechanical and chemical surface properties. An in vitro study.

 

Evaluation of G31G to inflammation suspension in teeth with provisional restorations.

 

Assessment of the ability of the osteoblastic type MGG3 cells to adhere and proliferate on osseointegrated dental implants with different chemical and mechanical surface treatment.

 

Evaluation of the effect of rhBMP-2,-3 and-7 on human periodontal ligament cells, osseous cells and cementoblasts.

 

Detection of genetic basis of tooth agenesis in Greek child population and its possible correlation with predisposition expressions of colon cancer.

Conditions Treated

Gum diseases

Mucogingival problems

Implant placement

Ridge preservation/ ridge augmentation

Root coverage Periimpantitis

Publications

Over 70 of Dr's Spyridon Silvestros papers have been published in both Greek and foreign journals. He has been involved as principal or co-investigator in several clinical studies. Many of these studies are cross - disciplinary in collaboration with other dental school departments as well as the Medical school University of Athens.

Other Locations

Accreditation and Insurance
-
Medical Team
Prosthodontics

 

Endodontics