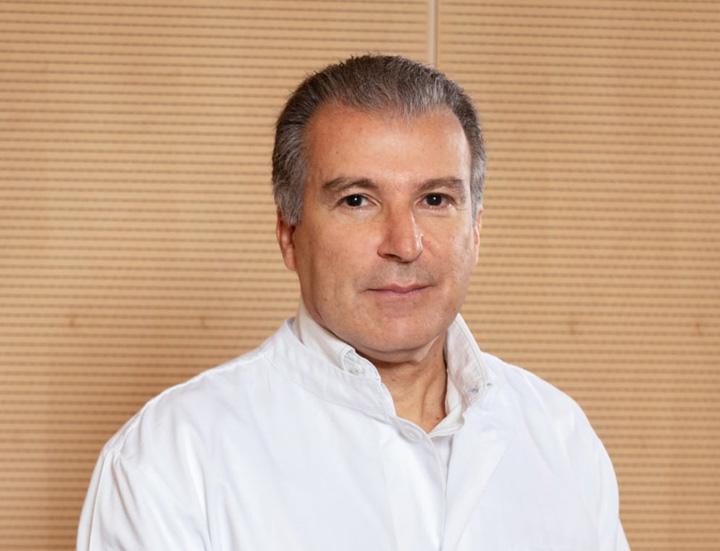 Short Bio
Dr. Konstantinos Giatras obtained his Diploma in Medicine in Timisoara, Romania in 1988, and in 1994 received a full five-year (1988-1994) degree in Obstetrics - Gynecology from Pierre-Marie Curie University in Paris.

 

After 5 years of specialization he remained as a curator (CHEF DE CLINIQUE) for 2 years (1994-1996) in Paris in the field of infertility. He also obtained six additional diplomas in Medicine (Diplomes Universitaires -D.U), Colposcopy, Ultrasound in Obstetrics / Gynecology, Sexology, Hysteroscopy and Infertility from Universities in Paris.

 

Then during the period 1996-2001 he specialized for 5 years in Reproductive Endocrinology in New York USA (CORNELL and Hospital NYU) where he obtained the title of Assistant Professor.

 

For about three decades he has been by the side of every woman or couple who wants to make the dream of having a child come true.
.
Profile
Training & Experience

Clinical Interests /
Specialization

Research Interests

Conditions Treated

Publications

Other Locations

Accreditation and Insurance
-
Medical Team
Obstetrician / Gynecologist

 

Obstetrician / Gynecologic Surgeon

 

Obstetrician / Gynecologic Surgeon

 

Obstetrician / Surgeon / Gynecologist / Fertility Specialist

 

Obstetrician / Surgeon / Gynecologist / Fertility Specialist

 

Obstetrician / Surgeon / Gynecologist / Fertility Specialist

 

Gynecologist / Hysteroscopic Surgery / Specialist in Assisted Reproduction and Laparoscopic

 

Obstetrician / Surgeon / Gynecologist / Fertility Specialist

 

Obstetrician / Gynecologist / Laparoscopic Surgeon / Fertility Specialist

 

Obstetrician / Gynecologist / Laparoscopic Surgeon / Fertility Specialist

 

Obstetrician / Surgeon / Gynecologist / Fertility Specialist

 

Obstetrician / Surgeon / Gynecologist / Fertility Specialist